January 14, 2023
Our First Ingredient for Gut Health: Brightseed Bio 01™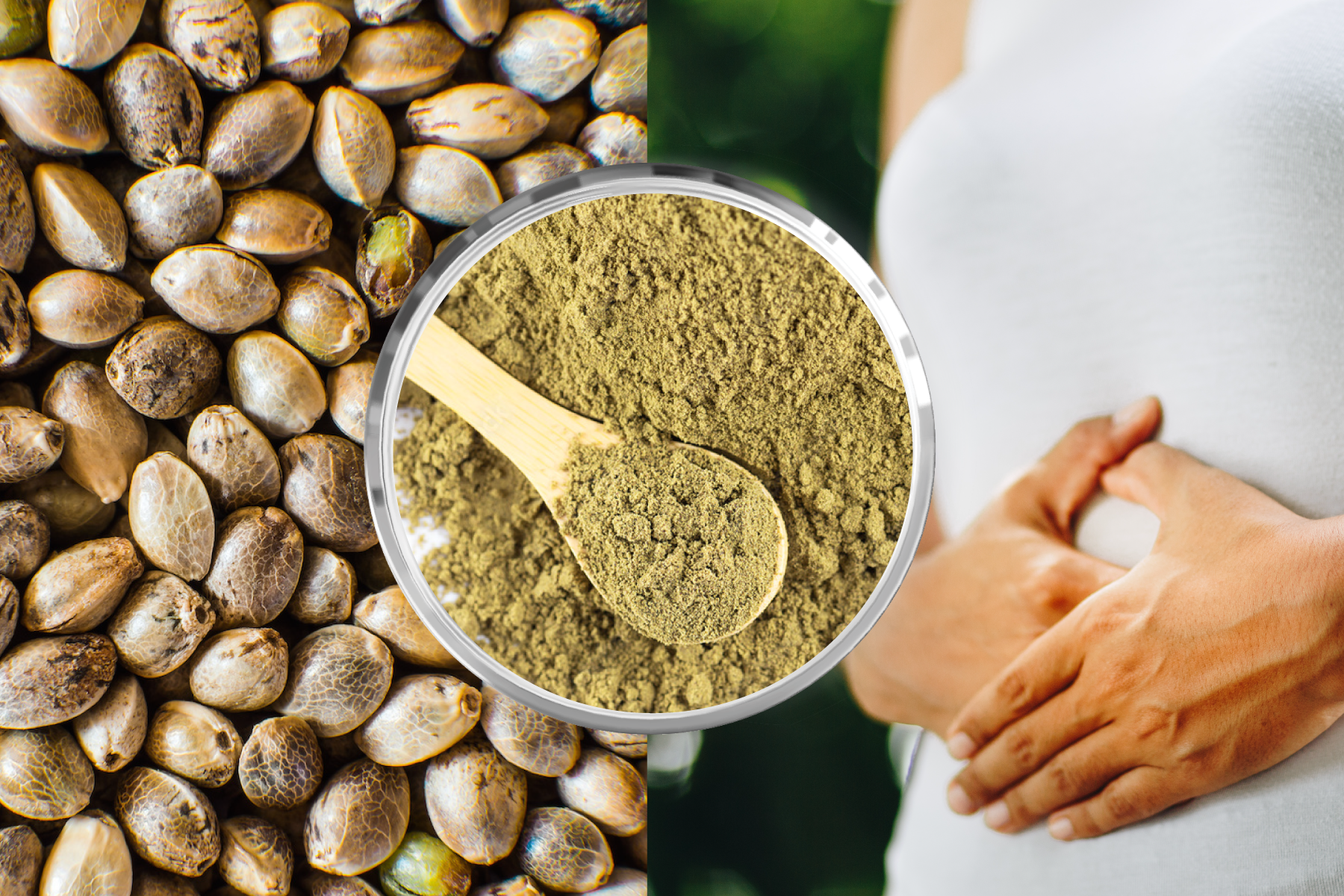 Over the past decade, there's been an increasing focus on gut health and how it's impacted by diet and lifestyle. This awareness has motivated people to look for ways to support their own digestion, and as a result, product innovation has soared. There's a growing abundance of new supplements and functional food products aimed at promoting a healthy gut, including fibers, teas, extracts, and probiotics.
This is all for good reason, as scientific research continues to show that gut and whole-body health are intricately linked [1]. The digestive system plays a role in immune health, mental well being, metabolic health, gut health, and so much more. In short, a healthy functioning gut appears to be strongly health protective [2].
The comprehensive digestive system involves many organs and processes. The intestine specifically (which is what we are referring to when we say "gut"), is a critical component in the transitory digestive symphony. The gut is the key place where food digestion occurs, as well as nutrient absorption, waste removal, and osmolytic balance, and is the home for much of our immune system and gut microbiome. When science refers to the gut-brain axis - it's usually referring to the intestine specifically, where many substances are produced that carry messages to the brain [3].
This is all to say that supporting gut health, or in other words, maintaining the healthy functioning of the intestine is vital for whole-body health. Because of this central importance, Brightseed's first novel discovery and in-market product is a first-of-its-kind unique gut health ingredient. Named Brightseed Bio 01™, it's the only functional fiber ingredient on the market containing two unique bioactive compounds NCT and NFT. Made from sustainable, up-cycled hemp hulls, Brightseed Bio 01 provides a novel source of dietary fiber that can help support overall gut health.
You may be asking, what are bioactives? Bioactives are natural compounds produced by plants, microbes, fungi, and other microorganisms. Many of them confer health benefits through interacting with biological pathways in the body. These compounds are ubiquitous in the natural world, they're found in your morning tea, coffee, or smoothie, and have been the foundation and inspiration for countless other-the-counter (OTC) and prescription medications. With half of the FDA's approved medicines originally derived from these compounds [4], bioactives have inspired and shaped modern biomedical research, as well as the modern 'healthful' diet.
To date, we believe that less than 1% of bioactives have been found, understood, and harnessed for human health. This means that millions of bioactives are yet to be explored and mapped to human biology, revealing their potential to support health. As the bioactives discovery company, Brightseed set out to identify which bioactives have the potential to support the health benefits most desired by consumers and how we can include more of them in our diet.
To explore the world of bioactives, Brightseed built Forager®, our proprietary A.I.-powered platform that finds and maps bioactives to biological pathways. Forager works in three ways: 1) predicting compounds found in natural sources (like plants), 2) assessing their biological activity, and 3) determining which source contains each specific bioactive. From there, Brightseed uses biological assays to validate Forager's predictions and take successful compounds to clinical trials.
Forager's first major discovery is two bioactives naturally found in hemp hulls which Forager predicted to support gut health. These compounds are called N-trans-caffeoyl tyramine (NCT) and N-trans-feruloyl tyramine (NFT). NCT and NFT are phenolic acids, which fall under the broader category of polyphenols. Out of 80 potential plant sources, Forager identified hemp hulls - the shells of the hemp seed - as the richest known source of NCT and NFT. Existing preclinical literature suggests that NCT and NFT may play a role in supporting liver health and digestive health. For example, recent preclinical research examined the effect of NCT and NFT on the gut lining and suggests these bioactives may help maintain intestinal barrier strength and integrity [5].
Brightseed commercialized our first functional fiber ingredient Bio 01 by developing a proprietary process to transform up-cycled hemp hulls into a whole food ingredient. This process maintains the NCT & NFT bioactives within the hemp hulls while preserving the fiber and nutrient content. Hemp hulls are a rich source of dietary fiber, much of it insoluble, which helps preserve digestive regularity and bowel health [6]. One of the main recommendations to support a healthy digestive system gut health is to eat enough fiber - something that 95% of Americans do not do [7]. Brightseed Bio 01 offers functional food manufacturers a novel source of dietary fiber that can be easily incorporated into a range of applications including snacks, nutrition bars, baked goods, and nutritional beverages.
This is just the beginning of Brightseed's journey. Our first novel discovery and the resulting product is focused on gut health, and we also have an extensive pipeline targeting other areas as well, including weight management, mood and stress, cognitive health, liver health, sleep support, and glucose management.
Where else would you point Forager? Drop us a line and let us know what area of health you'd like to see us explore.
____________________________
1. I;, M. (2018, November 8). The gut-brain axis: Historical reflections. Microbial ecology in health and disease. Retrieved August 1, 2022, from https://pubmed.ncbi.nlm.nih.gov/30425612/
2. Zhang, Y.-J., Li, S., Gan, R.-Y., Zhou, T., Xu, D.-P., & Li, H.-B. (2015, April 2). Impacts of gut bacteria on human health and diseases. International journal of molecular sciences. Retrieved November 15, 2022, from https://www.ncbi.nlm.nih.gov/pmc/articles/PMC4425030/
3. D;, G.-V. M. B. J. A. C. G. (2017). Gastrointestinal physiology and function. Handbook of experimental pharmacology. Retrieved November 10, 2022, from https://pubmed.ncbi.nlm.nih.gov/28176047/
4. Veeresham, C. (2012, October). Natural products derived from plants as a source of drugs. Journal of advanced pharmaceutical technology & research. Retrieved October 13, 2022, from https://www.ncbi.nlm.nih.gov/pmc/articles/PMC3560124/
5. Bolster, D., Chae, L., van Klinken, J.-W., & Kalgaonkar, S. (2022, December 14). Impact of selected novel plant bioactives on improvement of impaired gut barrier function using human primary cell intestinal epithelium. Retrieved December 20, 2022, from http://www.isnff-jfb.com/index.php/JFB/article/view/301/488
6. Pogored. (2021, February 1). Difference between soluble & insoluble fiber. Cleveland Clinic. Retrieved September 15, 2022, from https://health.clevelandclinic.org/whats-the-difference-between-soluble-and-insoluble-fiber
7. Quagliani, D., & Felt-Gunderson, P. (2016, July 7). Closing America's Fiber Intake Gap: Communication Strategies from a food and Fiber Summit. American journal of lifestyle medicine. Retrieved August 8, 2022, from https://www.ncbi.nlm.nih.gov/pmc/articles/PMC6124841/